General
Atlas Travel a World Class Airline Ticket Consolidator (Wholesaler) offering Air Fares and Ticketing with great discounted on Net, Seat Sale, Publish fares in Economy, Business, and First Class. Atlas Travel offers Air fares on an art of Technology booking system in this web side to Travel Agents and Internet Booking Engines. Just login and search for any destination. If you don't have User ID and Password yet, click on NEW USER key. It takes less then a minute to send a request, and you will receive Login confirmation by e-mail within 24 Hours.
PUBLISHED FARE
We offer Thousands of Air fares with over 60 Airlines from North America and many other points to World-Wide destinations with Local and International Airlines. We issue ticket on PNR that booked on www.atlasnet.travel or any Atlas booking on affiliated or linked engines. We also issue ticket on your own file in SABRE®, APOLLO® , AMADEUS® , and you can maintain your file.
Atlas Travel will Issue tickets on the same day of receiving a confirmed PNR and payment. If you apply the payment online, we suggest to give us a call to make sure, we have received your file and payment to avoid missing deadline or any possible file cancellation We recommend bookings your reservation online with Atlas Travel art of technology booking engine, and access to thousands of the Net fares, Published fares and seat Sales, and more then 60 Airlines' products to World-Wide destinations. Feel free to call us, if you have any question. We help you for any new booking or any change to existing booking. Your telephone call will be answered by a professional whole sale Travel Consular in our office and not by any automated phone answering system; and you will not be on waiting on hold for long periods of time. Published Fare : Atlas Travel issues your Publish Fare Tickets, booked either in your GDS or our system with a minimum service charge. 

GROUP BOOKINGS
We facilitate the Group Booking. Give us call or E-mail us at 
agent@atlasnet.travel
. We take care of the rest. Group bookings may not be booked electronically. Definition of a group may be subject to terms and conditions determined by each individual airline.
E-ticket will be e-mail to you free of charge, but Atlas Travel will charge Shipping and delivery fee for Paper ticket, and fee is based on destination and Courier Company and how fast ticket should be delivered. You can also arrange to be picked up by your courier company.
Please email to agent@atlasnet.travel we will send your password back to you as soon as possible
We strongly suggest to confirm/ guarantee by applying payment to your reservation the day before deadline, due to different time zone to avoid cancellation.
Monday to Friday 9 AM TO 6 PM ( Eastern Standard Time )
Saturday: 10 AM TO 3 PM
Sunday & Holidays: closed
Atlas Travel proud to issues Ticket on more then 60 Airlines from any point in the world to World-Wide destination. Due to more often update in Airlines list, please give us a call for any Airline validation, and inquires.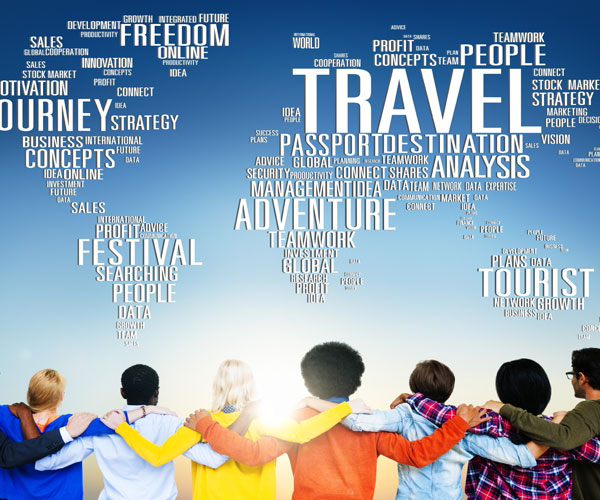 RESERVATIONS & TICKETING
Reservations are subject to space availability in the appropriate class, at the time of booking, which it would be recalled by a locator number. Fare is guaranteed at time of booking only when accompanied by a valid credit card payment. Atlas Travel does not guaranty any reservation until full payment received and PNR turn to a ticket. Al though any reservation has deadline, Atlas Travel try with own best to maintain the file up to option date, however Atlas Travel is not responsible for any PNR and segment cancellation, due to Airline and GDS and reservation system glitch and changes.In the event that more than one set of conditions apply to the same trip then the most restrictive conditions of both sets apply to the entire journey.
While it is possible to make bookings electronically for some of the travel services, the act of reserving a product electronically neither imply a final confirmation nor commitment by Atlas Travel to actually deliver the product reserved at the prices indicated. Atlas travel, endeavours to provide current and accurate information on its website, however any misprints or errors may occur. Accordingly Atlas Travel , reserves the right to change the prices, fees, charges regarding the goods and services available on its website at any time and from time to time without any notice or liability to the user or any other person. Al so, Atlas Travel , cannot guarantee that goods and services advertised on the website may be available when ordered or thereafter Atlas Travel reserves the right at any time to reject, amend, cancel or terminate any order without prior notification. A final confirmation is only given by Atlas Travel once the company has issued the airline tickets, a final invoice and delivered travel documents for the product reserved. Terms and conditions of the confirmation and sale will vary depending on the product reserved and are generally set out in the company website or other notices issued from time to time. Atlas Travel may rebook certain itineraries due to routing problems or schedule changes. The new itinerary will be emailed to the booking agent Al l prices quoted are in Canadian or USA funds , depending on the gateway and are subject to change without notice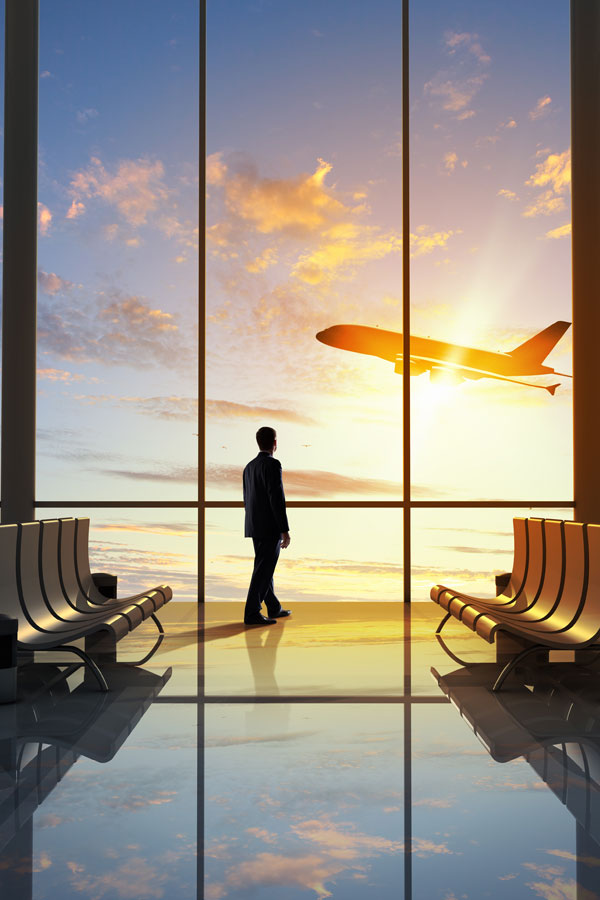 File Transfer
If your GDS system is
APOLLO, SABRE , AMADEUS,
you can also transfer your PNR to us. With our set up in Apollo and Amadeus, you still have access to your file after transferring to us. We do not take over your file. We will issue your Ticket under the same contract, Rules and Condition of Net Fares or published Fares or Seat Sale in Atlas Web site.
Apollo ; Galileo : . . .QEP/28KV/7 . . or . . COQ/28KV/7
Sabre : . . . . . . . . . . 6TA/3V9A
Amadeus : . . . . . . . ES/GYTO6W2124-B

Please make sure to give us a call when you have transfered the PNR.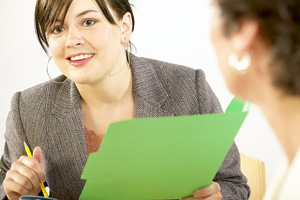 PAYMENTS
Accepted Credit Cards are Visa, Master Card , America Express. Full payments are required immediately along with ticketing request. Tickets may not be issued without receipt of full payment. Pleas download Credit Card Authorization Form, complete, sign and Fax to us .DOWNLOAD Credit Card Authorization Form in Adobe or Your authorization to use your client's Credit Card number indicates your acceptance of our booking terms and conditions, whether or not your clients have actually signed the appropriate draft; but we strongly recommend credit Card Holder sign the UCCF form, and requesting travel agent and Travel Agency is fully responsible about Credit Card, charge amount, and card holder signature that Agent holds in the Travel Agency, and will be submitted base on request.
Third party Credit Cards will be accepted, only by completing the Credit Card Authorization Form , signed by Credit Card Holder and Agent , and Fax us along with a photocopy of both sides of the Credit Card & photocopy of Car Holder Driving License /Passport . 

If the airline does not accept payment by credit card , however the client wishes to use a credit card our merchant services can be used for a fee determined at the time of booking. By purchasing travel services electronically, the agency agrees that all payments by credit cards are the responsibility of the travel agent. All precautions including signed UCCF forms must be retained by the agency to protect them in the event of a chargeback from credit card companies. Atlas Travel will not be responsible for payment of any charge backs.
Refunds , Cancellation, Change
Once payment is applied to a reservation, Atlas Travel issues the ticket as soon as possible. Any cancellation and change penalties after payment received, as per airline will be in effect.
Please note all Cancellations, Refunds, Changes are subject to Atlas administrative Fee plus any applicable airline cancellation Charge , depend on Airline and Ticket rules. Please contact Atlas for more detail.

Documents you need to send to us for a refund:

Original tickets to be refunded
Request by fax on ATLAS Refund/Change form (download from Atlas Web site) or an e-mail from requested company e-mail with the same content as Atlas Form.
Commission recall
Once we receive all these documents, we will precede the refund, but refund depends on Airline and client Credit Card financial company. It varies between 2 to 5 weeks. Al l tickets returned for refund must also have the commission amount returned to Atlas Travel . Without the return of the commission check will be hold the refund

Please attention some fares are totally non-refundable. It is purchasing Travel Agent responsibility to read ticket rules in Atlas Web site before requesting to issue the ticket.

We strongly recommend all travel agent offer to their clients and travelers to purchase insurance for trip cancellation, hospital, medical, baggage and trip delay due to weather, mechanical problems or schedule change. Insurance must be purchased at time of booking to protect the travelers.